Hi there

I am proud to say that I am part of the Ivy Scraps Store Ivy Trail May 2010 'May Gardens' Blog Train/Hike.

This monthly blog train features the work of some very talented designers and I hope you enjoy this month's trail.

Please click the preview below to download my part: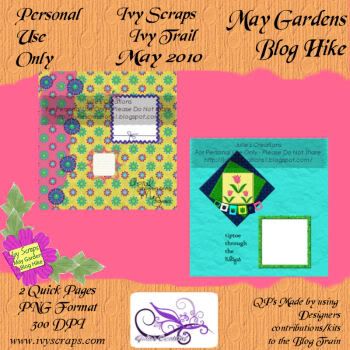 Waite For The Moment Designs
Digi Eye Scraps
Forevermorecreations
StashHappy Designs
Gloria's Retreat
Julie's Creations
===> You are here
Designs by Shari
Scrapfusion
Lightning bug Creations
Thanks, please also leave some
'love'
and enjoy.