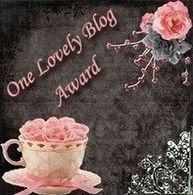 I received my 1st award for my blog from
Scrapin Granny
Thank you I am very honored to have been selected...bless your heart.
Here are the rules of the award:
1. Put the Award on your blog.
2. Include a link back to the person who gave you the award.
3. Nominate 7 or more blogs to receive this award.
4. Leave a message on their blog letting them know they have an award on your blog.
Here are my 7 nominees:
Dorothy's Creations
Scrap Attack- Designs by Beth
ValerieN Designs
ScrapperGirl
Nancy's Memories and Scraps
Risalenee Creations
Angelflight Scraps