Wow! You really have to check out the Caboose Challenge over at

Crafty Scraps

Forum!

Dina is hosting it and she provides you with a mini kit and directions and you scrap a layout following those directions.
You get a cute little mini kit and if we can get 25 people to participate in the challenge, Dina is going to provide an extra participation prize. PLUS, I have made a QP freebie from my layout I designed and I am going to give it away at the forum.
So why not pop over to Crafty Scraps and have some fun!

Here is my QP I will be offering as a freebie at the forum....


Here is the mega kit you will receive for participating in the challenge....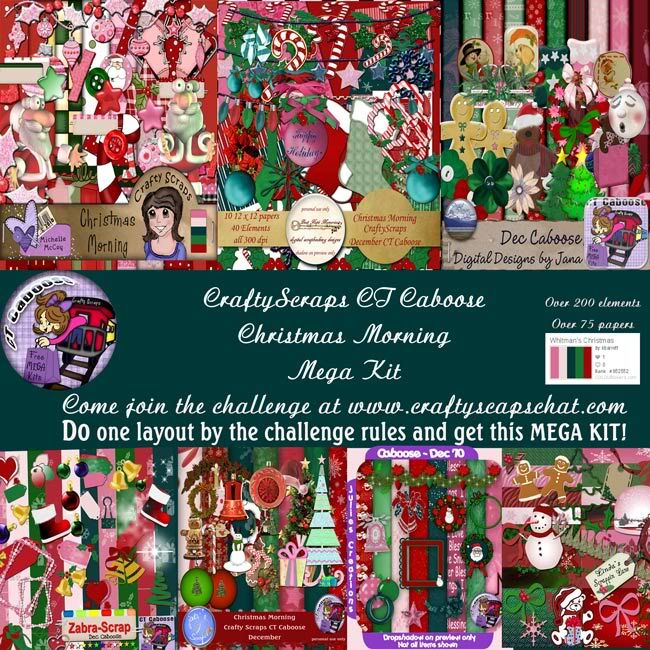 So what are you waiting for why not pop along there now and check it out.