Hi there
I wanted to let you all know about this fantastic charity/cause that I am so happy to be involved in.
Please find below my
"Hope for Brady"
full size PU/S4H/S4O paper freebie as a example of what your be getting in my full size paper pack.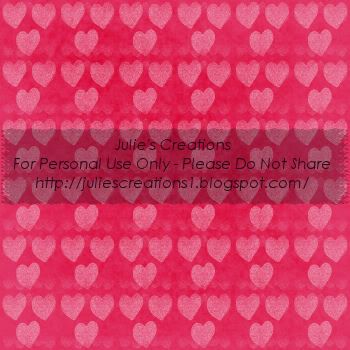 Here is also the rest of the
blog train list
for lots more freebies/examples of whats in store for you all:
Michelle of http://4mybabiesscraps.blogspot.com/
Amanda of
http://amandacreation.blogspot.com/
Katie of
http://justsoscrappy.blogspot.com/
Lynn of
http://scrappersemporium.blogspot.com/
Laura of
http://cinnamonscraps.blogspot.com/
Julie of
http://juliescreations1.blogspot.com/
== YOUR HERE
Bren of
http://breniandesigns.blogspot.com/
Kerri of
http://www.kerripowell.blogspot.com/
Dannethia of
http://sweetcreations2009.blogspot.com/
Alessandra of
http://digitalessandra.blogspot.com/
Denise of
http://www.agrievingmommy.blogspot.com/
Misty of
http://crazy-4-monograms.blogspot.com/
Marie of
http://snappyscrappy.blogspot.com/
Anna of
http://www.deliciousscraps.com/
Kelly of
http://craftytwinmommy.blogspot.com/
Michelle of
http://craftyscraps.blogspot.com/
Pamela of
http://digitreats.typepad.com/
Dina of
http://dinaskeptmemories.blogspot.com/
Zabra of
http://zabrascrap.blogspot.com/
Linda of
http://lindaascrappinlane.blogspot.com/
Jana of
http://digitaldesignsbyjana.blogspot.com/
DeDe of
http://designzbydede.blogspot.com/
Joanna of
http://homescrap.blogspot.com/
Susan of
http://lifewithshal.blogspot.com/
Enjoy & don't forget to leave some
love
.
Why not also go to the store
HERE
where you can buy this fantastic charity
Multi Designer Collab
&
Multi Designer Collab Big Bundle
.
LEARN TO DIGI SCRAP!
I have made a tutorial to make a easy QP within Paint Shop Pro for those of you with that program.
Kerri from Michelle's creative team has also made a tutorial in Adobe Photo Shop Elements to also teach those of you who do not know how to digi scrap, learn to digi scrap!
So start digi scrapping right away.
BOTH tutorials are included in the kit AND the BIG Bundle.
Here is some previews of what is in store for you:
You will not be disappointed!
For your inforation (FYI):
I will not be around as much as I am normally for the next month or so as I am in the middle of moving house but when I get back I promise there will be lots more freebies for you all again.